Our strength
Our strength relies on our determination to excel. We compliment this strength with our achievements bringing real value to our clients. Our relentless effort in achieving this goal keeps us in-tune with the latest technologies through which we provide next generation solutions to match your requirements.

ZTS is a Complete Service provider of IT Consulting Services, which includes designing and constructing systems that are powerful enough to carry forward the business through the new millennium.

Focus
Zealsoft Technology Solution ., is currently focusing on following areas.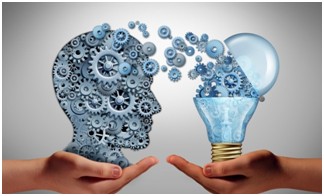 Microsoft. Net Technology.
Java Technologies.
PHP
Multimedia.
Softskill Training.
With the benefit of interoperability and the smooth connectivity of multiple systems and sources of data, these technologies deliver unprecedented levels of value to customers, partners and employees.
The dedicated team with relevant skill sets and certifications working on the projects ensure focus on the project requirements and help drive and achieve the quality and time commitments. Resource allocation to the project considers FOCUS on customer satisfaction as the primary objective.
Quality
The objective is to ensure that products and services delivered are timely, cost effective, and meet the quality expectations. To meet the quality objective, we follow a well-defined process involving Definition , Work procedure, Work plan, Resource Require Planning, acceptance criteria, communication procedures.

Delivery

Our time delivery commitments achievement has been at the best. The development team delivers time and quality commitments to customers and is supported by the Delivery Manager.

Key accounts are managed by an Account Manager in order to provide a single point interface for all interactions. The managed process of documentation of all interactions and query clarification is percolated to the development team for proper coordination. The responsibility of the overall interaction with the account is with the Key Account Manager who is a well-qualified techno-commercial individual. The pre-sales and the development team ably support the Key Account Manager.