Zealsoft's creative professionals can create designs promoting your business and distinguishing your brand in the marketplace. Our expert graphic designers provide creative design solutions for a wide range of graphic design needs quickly. We also work with your existing logo, digitizing and vectorizing it for printing and web applications in many formats. We cater to the graphic design needs of printing companies. We can graphically design or re-design your website to improve its overall appearance.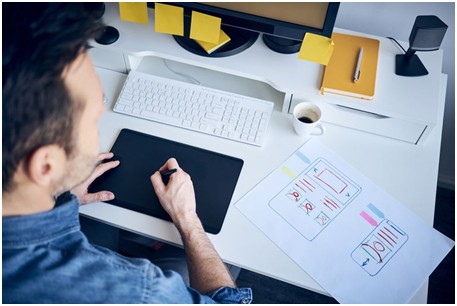 Zealsoft's creative instincts, expanse of graphic design capabilities, degree of expertise, and unmatched resources provide clients with top quality graphic design services. At zealsoft, our talented team of illustrators, animators and programmers can help you with all your graphic design, animation and imaging needs.
We provide a wide array of imaginative and professional services
3D Animation and Logos
Rendering
Caricatures
CD and DVD covers
Displays and Signs
Posters
Labels
Print Media
Business Cards
Catalogues
Magazine Layouts
Newsletter Layouts
Postcards
Print-Ads.